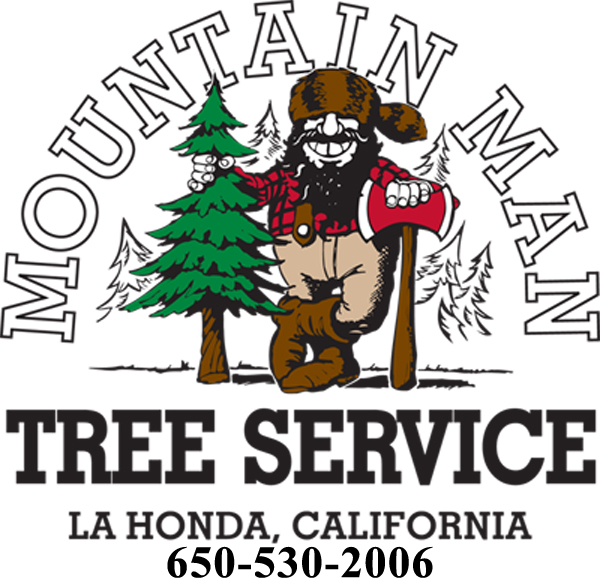 Kenny Klingele, Certified Arborist
Chris Klingele, Tree Operations Expert
Contractors License # 1001293
State Contractors License #721631 since 1984
Fully insured PL & PD, plus Workers Compensation
International Society of Arboriculture (ISA) #WE-7810A - Kenny Klingele
Professional arborists have a minimum of three years experience in some aspect of tree care and have passed an exam developed by an international panel of experts. The exam extensively covers every aspect of tree care and the individuals must have an acceptable level of knowledge in all areas of arboriculture.
Mountain Man Tree Service - (650) 530-2006
FAX 650-713-0825
----
Emergency Tree Service 24/7
DIR Public Works Contractor
Complete Tree Service
- Certified Arborist on Staff -
Hazardous Removal
Tree Crowning
Thinning - Reducing
Raising - Shaping
Stump Grinding
Poison Oak Removal
Root Barriers Installed

Servicing the entire Silicon Valley and Santa Cruz Mountain area including: 
Woodside, La Honda, San Mateo, Palo Alto, Half Moon Bay, Pacifica, Santa Cruz, Los Gatos, Los Altos, and more
Kings Mountain Arbor Health & Safety, Inc.
2995 Woodside Road, Suite 400-217
Woodside, CA 94062